GV-AI FR Server, based on deep learning technology, fortifies your current surveillance and access control with face recognition, a new way businesses manage and protect their assets.
1. One GV-AI FR, Multiple Benefits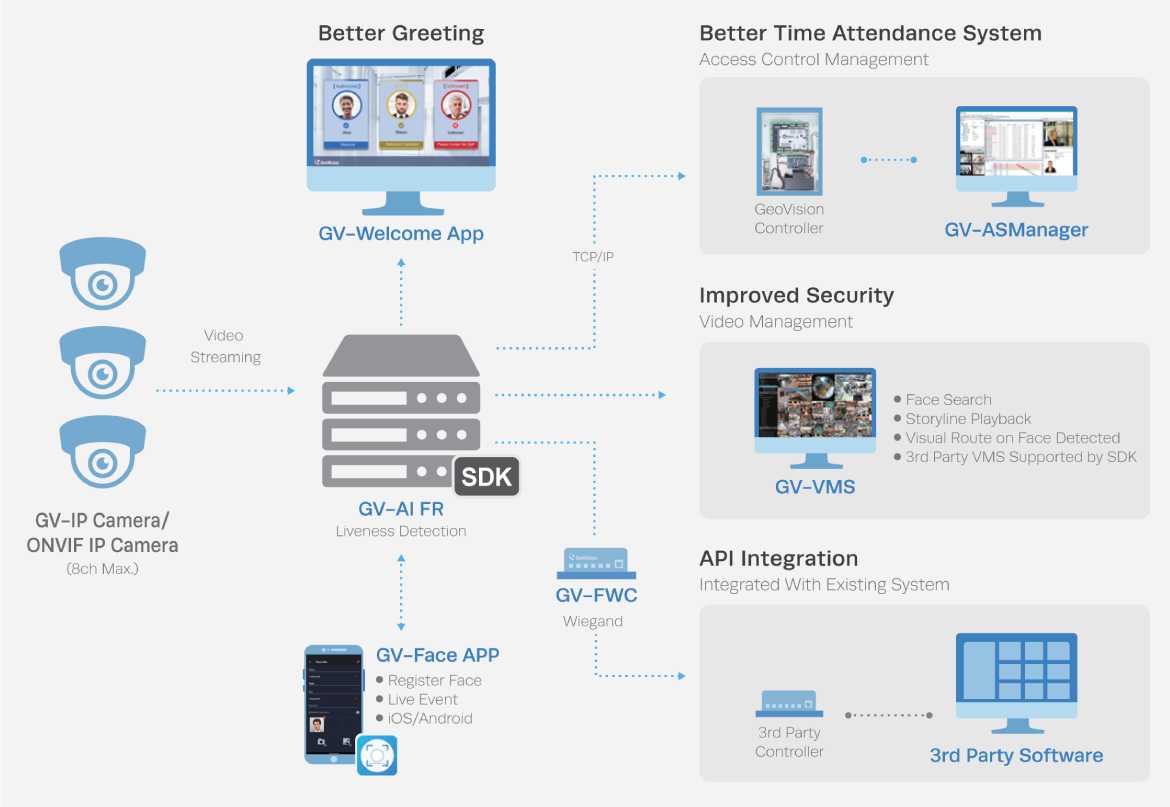 2. Liveness Detection
Anti-Spoofing! GV-AI FR distinguishes live persons from presentation attacks such as photos and videos.


3. Enhanced Security with GV-ASManager

4. All-In-One Budget Solution for Starter with GV-CS1320
GV-CS1320 is an access controller with a built-in 2 MP camera and 13.56 MHz reader. One device, three functions.

5. Improves Low-Light Face Images for Better Recognition
For backlight scenes where most of the entry setting, adding a Geovision FD series IP cameras will dramatically improve face low-light for better face recognition.